The ultimate celebration of the latke
The 11th annual latke festival
⇩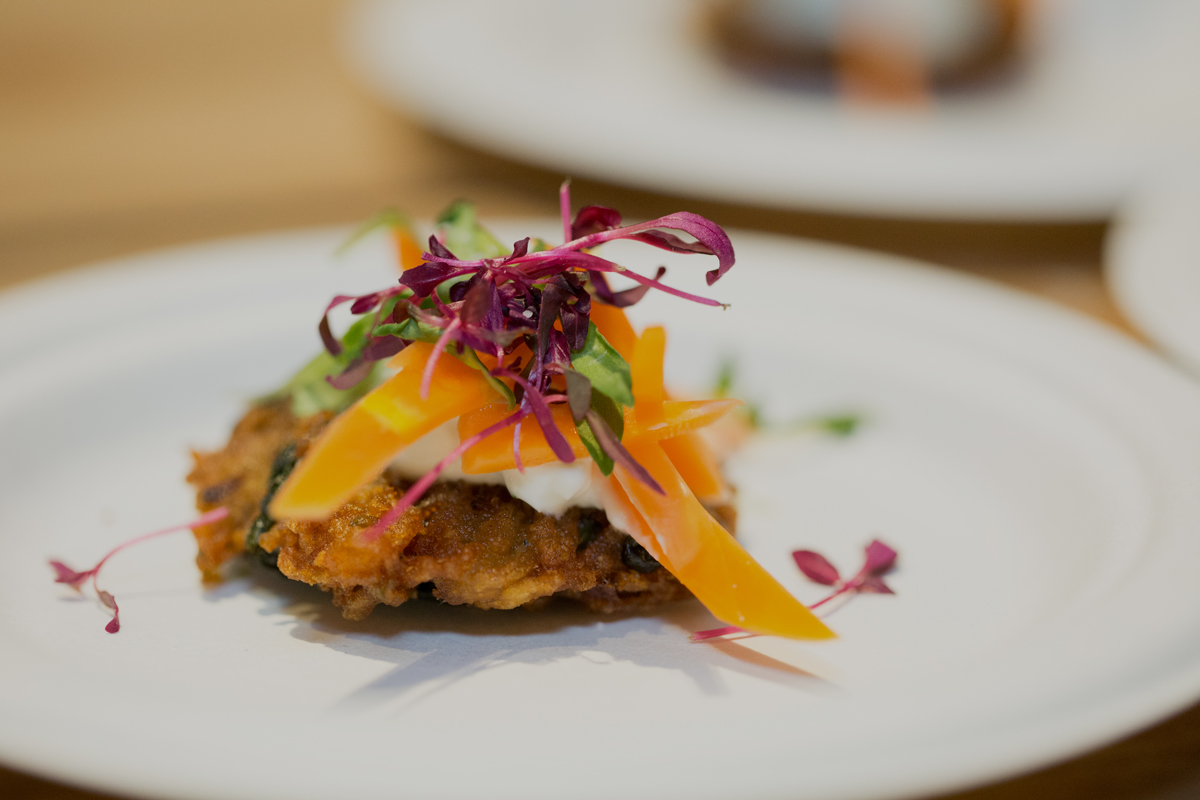 MONDAY, DECEMBER 16TH, 2019
6:00pm - 8:30pm

BROOKLYN MUSEUM
(200 Eastern Pkwy, Brooklyn, NY 11238)
One of New York City's most unique and delicious holiday tasting events, the Latke Festival is a charity event organized by Great Performances that celebrates the best and most creative potato pancakes in our city.

For its fourth year in a row, the 11th Annual Latke Festival will be held at the stunning Brooklyn Museum and is already on track to be our biggest celebration of latkes yet.
NEW THIS YEAR!
A LATKE RECIPE CONTEST FOR HOME COOKS!
ENTER TODAY TO WIN A CHANCE TO PARTICIPATE IN THE LATKE FESTIVAL
Do you have a a great recipe? It could be super old school traditional or with a modern twist. We've partnered with The Jewish Food Society to give you a chance to have your latke showcased at the 11th Annual Latke Festival!
You and all home cooks are invited to submit your latke recipe. The one determined to be the tastiest will not only be featured on The Jewish Food Society's digital archive, but will be served their booth at the Latke Festival alongside those from some of NYC's top restaurants. And don't worry about making the hundreds of Latkes at the festival, we will handle all the grating and frying without shedding a tear (those onions, oy!).
Submit your recipe here. The winner will be chosen on November 18.
Latke Festival loves The Sylvia Center
Since our first festival in 2008, all net proceeds from Latke Festival go to The Sylvia Center, a 501(c)3 nonprofit organization that focuses on teaching cooking in underserved communities, inspiring children, teens and families to eat well through hands-on experiences on the farm and in the kitchen.
Proceeds help fund the New York City programs that teach young people from NYCHA Community Housing Centers basic cooking skills and the principles of healthy eating. Led by trained chef instructors, classes have a student-to-teacher ratio of 4:1 and immerse students in experiences with fresh, whole foods. This year our goal is to sponsor over 1500 students to the NYC program.
BY SUBWAY OR BUS
The 2/3 subway to Eastern Parkway/Brooklyn Museum drops riders right at the Museum. Transfer to 2/3 from 4/5 (at Nevins Street) and B, D, Q, N, R, and LIRR (at Atlantic Terminal-Barclays Center). See a subway map. Make sure to check with the MTA for any service changes, especially on the weekend.
The closest bus stops are B41 and B69 at Grand Army Plaza and B45 at St. Johns Place and Washington Avenue.
PARKING
On-site parking is available in the lot behind the Museum, off Washington Avenue.